A Gravatar is your profile on the web, and Hyalite's author cards is one way your information is made visible to others. It's an easy way to help people find your blog, or access your identity on other services like Twitter, Facebook, or Linkedin.
Author Profile Example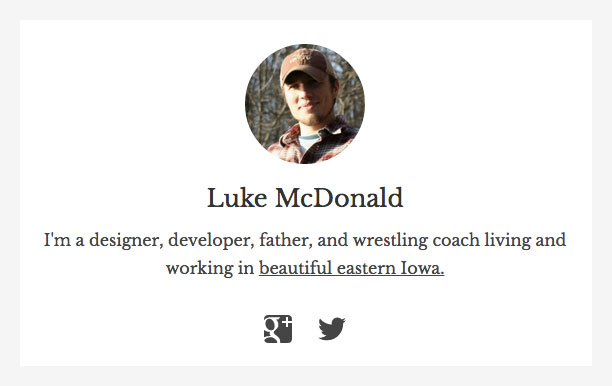 ---
Author cards can be enabled for Posts, giving you and the authors of you site additional credit and exposure in a creative and maintainable way.